Tracing the past
Tracing roots of the past, going down memory lane and bringing alive the commencement of this great institution, could be a mammoth task. Yet, unravelling the beautiful past of this establishment is a delight. An institution is a concrete form of a dream, which someone cherishes for a longer span of time, accumulating required things with the help of time-based devices, replete with entrepreneurial spirit and innovative fanaticism. This happened with Lucknow Public School as well. Education is the school of life and life is a multifaceted glass; this is perceptible through LPS campuses.
The man who envisioned this abode of learning - SP Singh - is an educationist with a huge vision and bigger dreams. In the nineteen eighties, Jail Road in Anand Nagar area of Lucknow, was considered a place where common people resided. To travel back in time to 1980s, the visionary learner cum academician, SP Singh, devised a plan to build an educational institution after reading pulse of the public and chose the Anand Nagar area. Originally a seasoned science teacher (Botany), he made a congenial group of few teachers in order to realise his dream. He envisaged an exclusive school that could cater to the needs of the region.

Guardians seeking quality education had limited options back then. SP Singh took the initiative to widen the canvas of quality education, experimenting with novelties. He was in quest of probabilities, opportunities, options and rapid expansion of quality education. The locality of Anand Nagar was inhabited by all sorts of people employed in various sectors. The adjoining railway colony was a distinct vicinity looking for a standard institution. The populace needed an abode of learning that could groom children according to the need of time. Singh was very clear in his vision and his friends came together to propel his dream, making his vision their mission. Thus was born the LPS saga, which is a memorable and encouraging journey for all those associated with this institution.
SP Singh laid the foundation of Lucknow Public School in a rented house and started running classes from Prep to Class VIII in 1983. The strength reached up to 500 and by 1987, nearly 1,500 students were already enrolled. Residential Scholarships were offered to children whose parents belonged to low income group and could not afford education on their own. The team that Singh steered was a wise team of firm resolution, dedication, integrity and unbiased coordination. Hence the abstract became the concrete. Singh's thoughts started grooming the desirable shape of Lucknow Public Schools and Colleges, fulfilling the adequate demand for education, touching sensitive pulse and palpitation of times... a domain of learning and rendezvous of scholarly minds was already underway.
He liberalised the atmosphere that created a different environment and won hearts of every individual of the team, which still remains the spine of the institution. When SP Singh dreamt of launching an unparalleled school, he did not have enough means to start with; after all, the salary he was drawing as a science teacher was meagre, so he ended up borrowing money from close friends. It was undoubtedly a colossal risk for a would-be school, whose future could be forecast by none. The sapling of real education was sown and it soon began to grow. Moving about in his modest Vespa scooter bought in 1985, Singh steered the wheels of education to the best of his ability.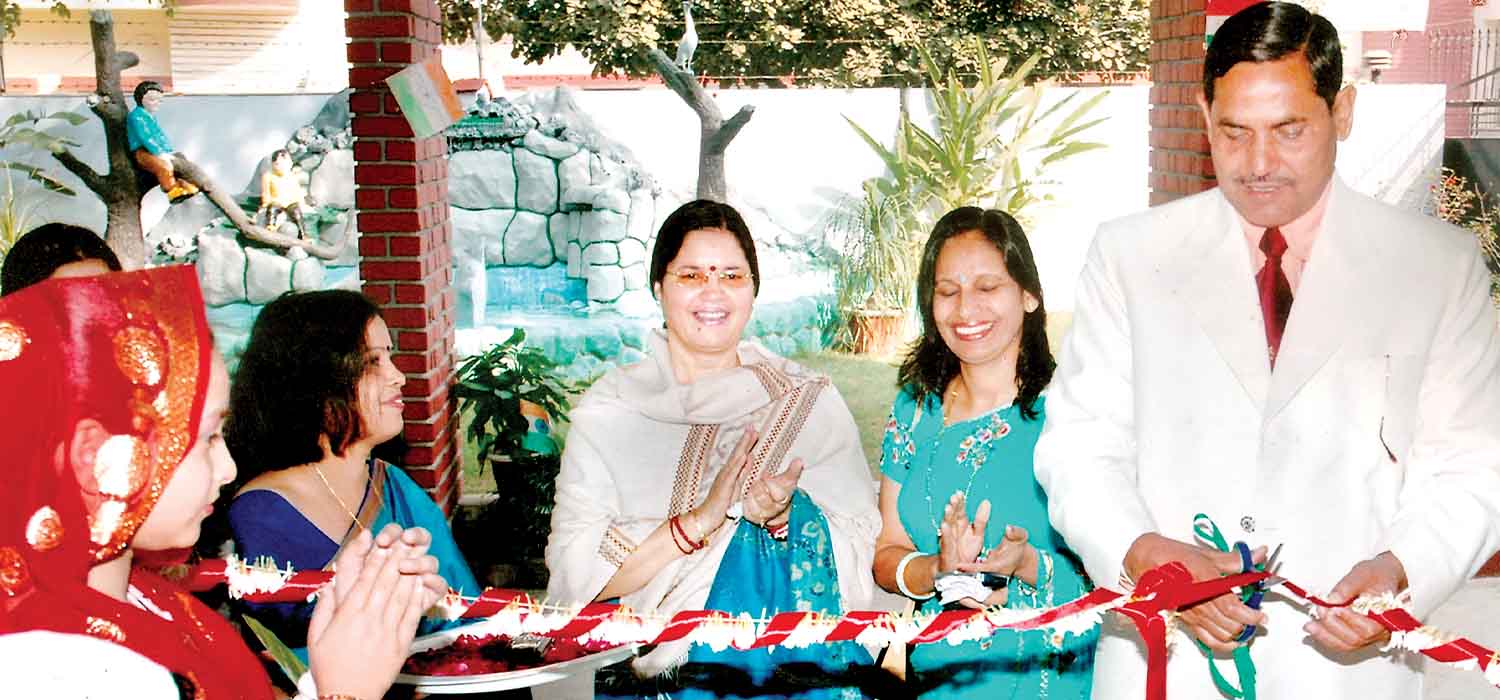 Out of the teachers who joined Singh's team then, quite a few are still with him. We can say that this foundation branch, popularly known as its brand name Lucknow Public School (LPS), is now Lucknow Public Schools and Colleges. Singh's spouse, Kanti Singh, joined his mission of spreading quality education in gos. Anything can happen in one's life. The same happened in SP Singh's life as well. The team members, with their unified sentiments, were all charged with a feeling of oneness, which kept making LPS formidable. Following rules, the team went on carrying out their duties and responsibilities and equal participation in quality enhancement. They acted as factors. This team of teachers' fraternity was full of emotional, intellectual, familial, spiritual and psychological bonds. The result was a secure and well-defined school. SP Singh has been liberal enough to adequately incorporate all positive elements and synergy. He realised that it was necessary in a fast developing society in eighties. During formative years of LPS, SP Singh would work laboriously and patiently to achieve desired goals.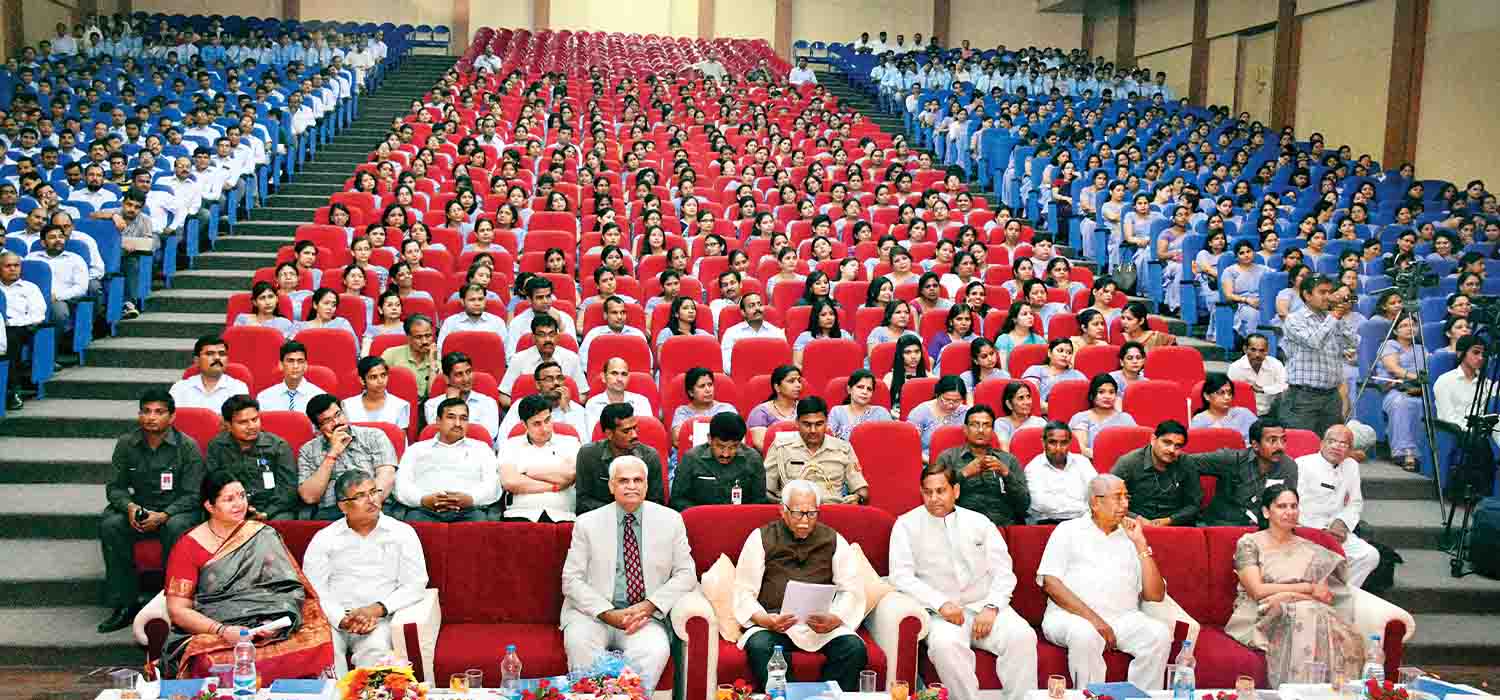 Academicians, innovators, researchers, writers, thinkers, practitioners and skilled subject experts, were invited to LPS to give their valuable inputs. As fortune befriends the bold, Singh always remained bold in adapting change with open-heartedness. The team looked for a dynamic and service-oriented work environment. Everyday activities of the school were monitored creating the right environment as top priority. Academic as well as co-curricular activities kept flourishing and the institution stood to attract dignitaries from various dignified fields. Within a couple of years meritorious students began coming to the limelight. The branch got affiliated to UP Board. One student, Abhishek Verma, bagged 15th position in UP Board High School Examination, 1994. Ashish Bhargava topped High School Board examination in 1995. Big dreams, sincere efforts and hard work steered Lucknow Public School towards becoming the brand that it is today. When Lucknow Public School came into being, many private schools were functioning adopting modern trends and techniques in the rapidly changing society, which had already adopted western model of schooling.